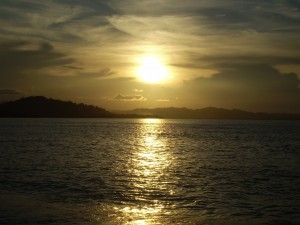 Costa Rica Cost of Living Update: Property Taxes-  .25% of value of land                  Property Taxes in New Jersey- One Hundred Million Dollars
Disclaimer: For those of you from New Jersey, kindly grab the defibrillator before reading any further.
One great thing about owning property in Costa Rica is the low property tax.  You pay .25% on the value of your property….yes….I said point 25 percent.   So if your real estate cost $100,000 you only pay $250 in taxes. 
Now restart your heart and consider moving to Costa Rica.  You don't get these kinds of views off Exit 15.