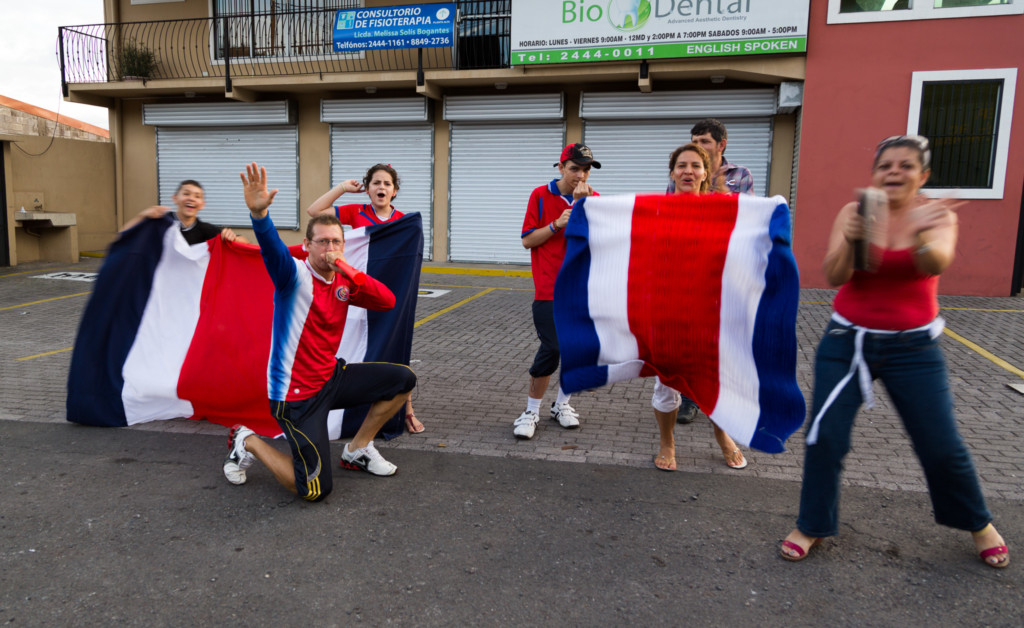 Costa Rica Cost of Living Update: One gallon of Super Gasoline— $5.90
The roar came over the mountainside, up from the town of Grecia, catapulting  over the surrounding ridges. Costa Rica advances to the World Cup quarter-finals, the first time in history! I have never, ever seen anything like this. Everyone ran into the streets, cars began honking their horns, and we all collectively celebrated this joyous occasion.
My husband and I drove down the hillside, into the traffic, and waved our little Costa Rican flag that we keep hanging over our rear-view mirror. I didn't feel like an expat, or a foreigner, just another Tica singing into the streets.
I have experienced a million quiet moments in Costa Rica that have made my life sweeter than I ever thought was possible. Then there was this eruption of energy that all but carried me away. My gosh, how I love Costa Rica and its people,  embracing me during their proudest moment, and reminding me that I too am part of it all.
Most of the time happy moments come in whispers, but on a rare occasion, it will roar toward you like a clap of thunder. It was a day I'll never forget.