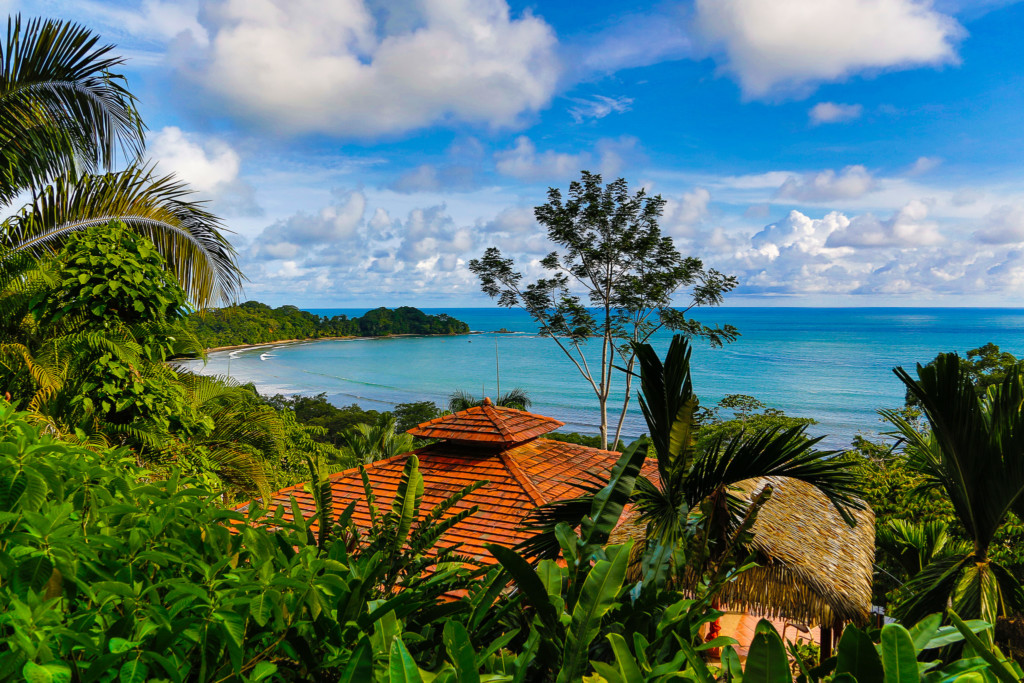 Costa Rica Cost of Living Update: 4.5 lbs of White Rice— $2
Dominical: The place to get a good night's sleep
Approximately forty-five minutes from Manuel Antonio is Playa Dominical. If you are a surfer, you probably already know that this tiny, beach town is  popular for its dependable waves. It's also a place where you can see the same animals that are up north, but with a twist. Red iguanas lounge on sunny branches overhead and Fiery-billed Toucans dine on palm fruit all along the coastline. It's as if Dominical was sprinkled with paprika; every animal a little jazzier than it's counterpart found in other parts of the country. Every time I'm in Dominical, I'm amazed at what I'll see just by looking up.
The town is made up of only a couple unpaved streets, lined with restaurants and shops. I've never seen anyone rushing here. And why would they? This town is designed for relaxation and surfing.
When I mentioned to my friends Kelley and Daveed that I was writing a guidebook and that I wanted to include properties that could deliver the "wow" factor, they were excited to show me some of their favorite places.
The first place they recommend is Canto del Mar, a complex of villas overlooking the bay of Dominicalito. Not only do we have an incredible ocean vista, but our villa also borders a lush forest. Perched high above the trees, we have a bird's eye view of all the amazing creatures living in the canopy. This place is a photographer's dream. While Dominical offers amazing natural wonders around every corner, you do not need to leave this beautiful villa in order to capture incredible snapshots of the sea or animals that inhabit the area.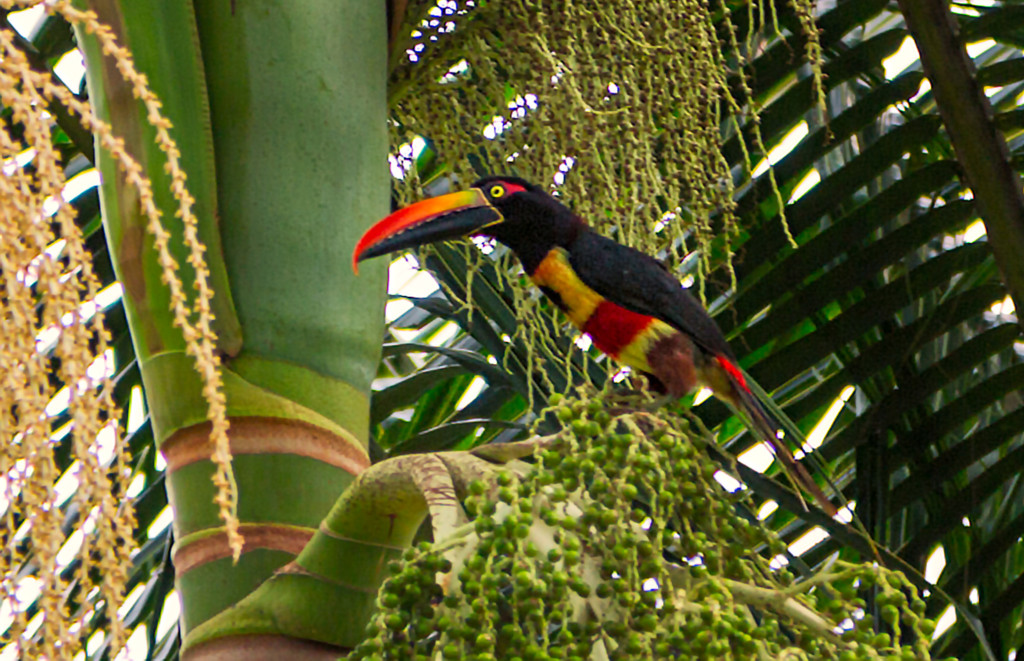 I never sleep better than in Dominical. Rob and I spend lazy mornings watching iguanas climb trees and toucans flying overhead in search of breakfast. Surfers paddle off in the distance, hoping to land that perfect wave; fishermen prepare for their day by catching bait in the bay before heading out to sea. This is—by far—the sweetest way to start the morning. No loud alarms or honking horns, just the rise of the sun and singing birds welcoming you to another glorious day. I still remember what it was like starting my morning rushed and anxious. Maybe that's the reason I sleep so well here: I know I'll be waking up to a masterpiece.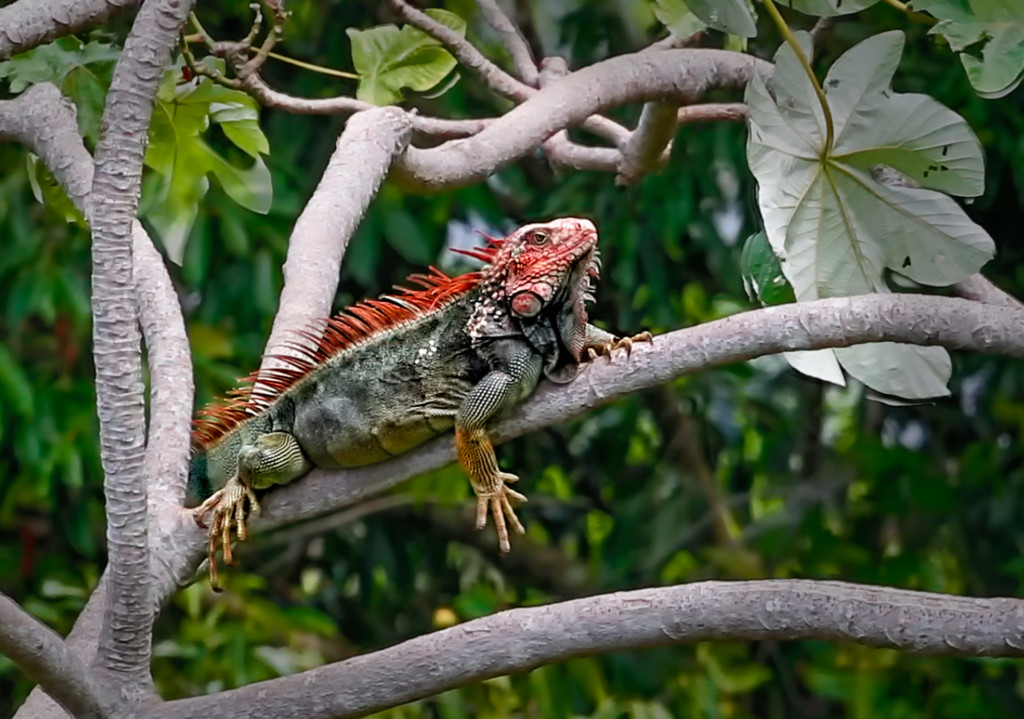 Dominical smells good too, like a forest and fresh cut grass. It smells alive, and hopeful. It softens your hard, pointy edges created by years of stress, sanding them down little by little before ultimately creating a smooth curve. Stress sits perfectly on pointy edges, but with curves they have nowhere to rest. Bad days thoughtlessly slip away.
So whether you are looking for a great place to surf, photograph exotic animals, or even just catch up on some sleep, be sure to visit Dominical and say hello to my friends Kelley and Daveed at www.CostaRicaRentalsNow.com .
 Click here to see more pictures of Canto del Mar . I wouldn't mind waking up to that view every morning!