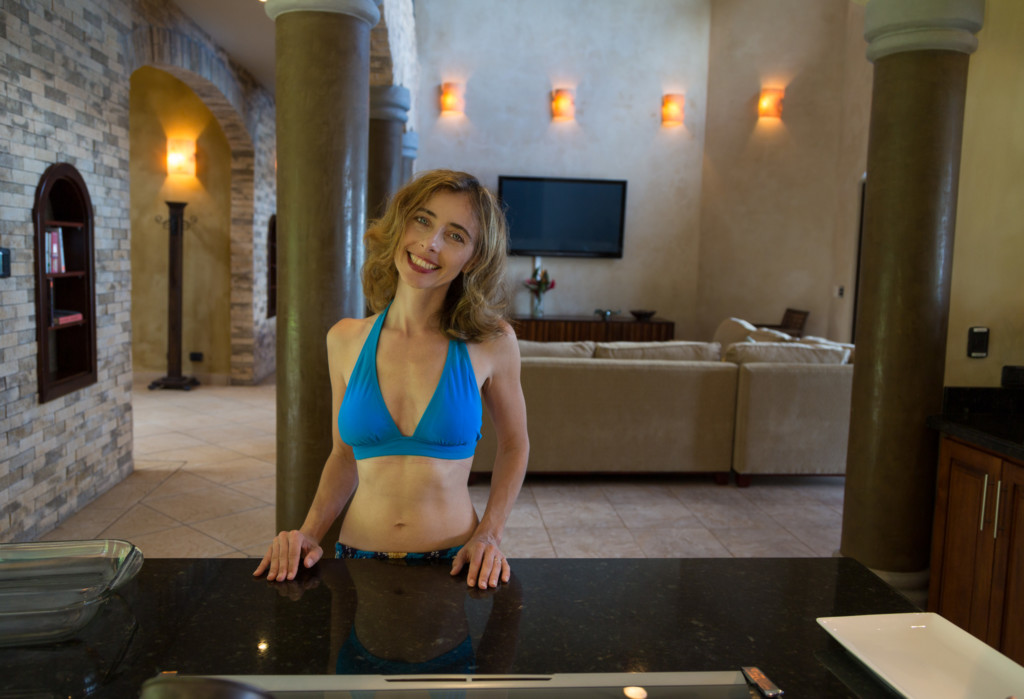 Costa Rica Cost of Living Update: 2.2 pounds of imported ravioli — $10.80
Our stay at Canto del Mar was amazing. We are ready to explore further down the coast when Kelley tells us about a place with an even bigger "wow" factor. She describes it with such passion and one thing that sticks out is that this big, beautiful house runs on solar power. It is one of the first houses in the country powered by alternative energy, and the president of ICE (the electric company) was there for its inauguration. This is a home I have to see so we move down the block to Villa Pacifica.
I know these type of homes exist but never had a chance to stay in one. Villa Pacifica has six bedrooms, an outdoor kitchen, and a tower of towels positioned near the most amazing infinity pool. I stare out over the pool for what seems like hours while Rob runs around the house in disbelief. This place is perfect for family reunions, weddings, or just large groups of friends who love spending time together in a beautiful place. And if you don't want to spend time together with your friends or family, three of the six bedrooms are tucked away around the side of the house. Kelley has recently completed an extensive renovation on them, and they are a perfect hide-a-way for when your drunk Uncle Benny starts his impromptu Karaoke with an empty wine bottle.
I still can't get over the size of Villa Pacifica's pool. My dad feels like you have made it if you own one. It doesn't have to be an in-ground pool with an infinity edge; it could even be an above ground model with a plastic ladder. If he had a chance to see this one, he might go a little nuts, celebrating by buying expensive, imported Kellogg cereal and Half & Half. I can see us now, clinking our bowls of Frosted Flakes before pouring pricey cream into our coffee.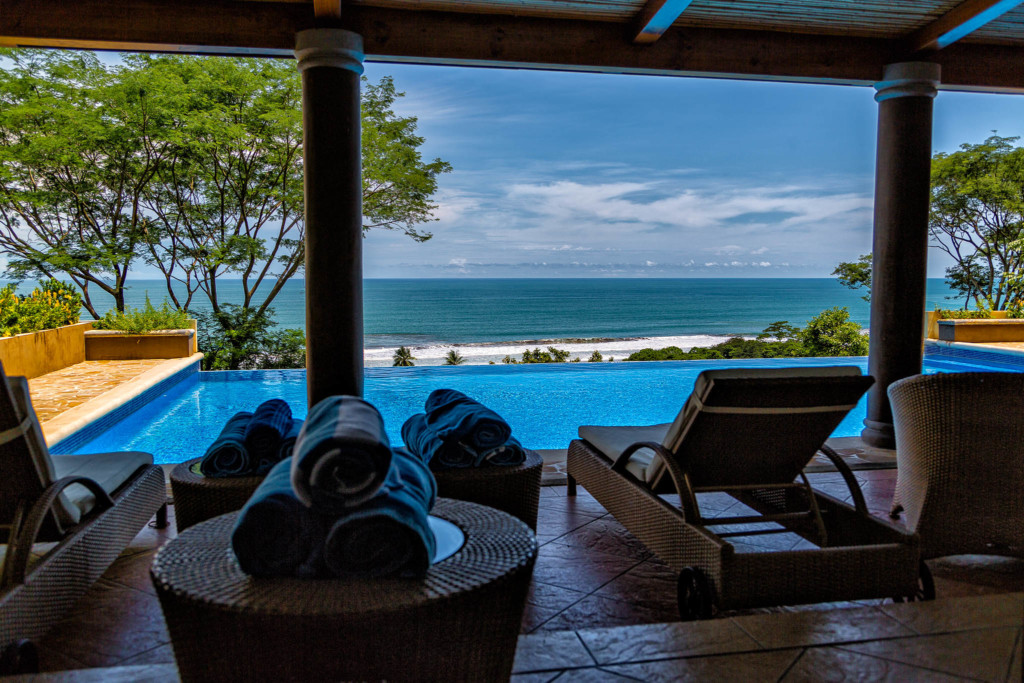 Once again, I sleep well. I don't do my usual tossing and turning, or yell out, "Pancakes!" I don't know why I do this, but it has happened on more than one occasion. Rob completely freaks out thinking someone has broken into our house and is cooking flapjacks in the kitchen. He ultimately runs around only to find no one there. He ends up cooking pancakes at four in the morning since he's already up and now it seems like a good idea.
I'm treated to some amazing sunsets in Dominical: orangey-red with blue mixed in-between. The afterglow lasts a long time, while purple-y clouds rest on the horizon before succumbing to the darkness. Costa Rica is never shy when unveiling its loveliness.
Dominical is delicious, a little paprika-sprinkled town nestled along the shore. An easy place to rest one's head and let go of collected worries. I left quite a few of mine there, right next to a sleepy red iguana.
Click here to see ore pictures of Villa Pacifica!
Contact Kelley at: http://www.costaricarentalsnow.com/