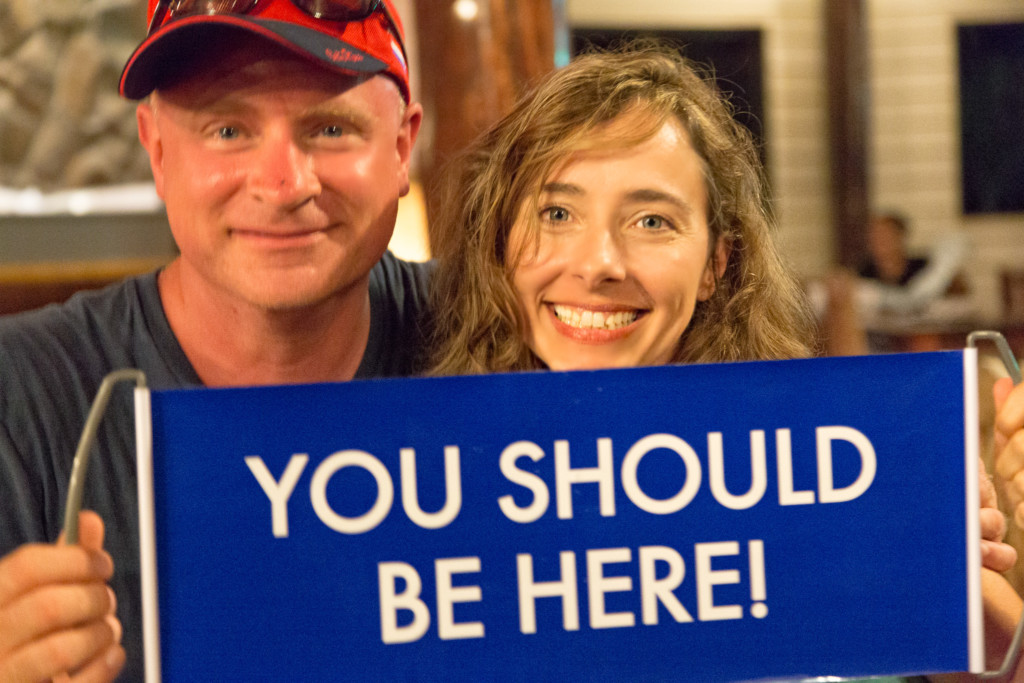 Costa Rica Cost of Living Update: 400ml Dove Shampoo—$7.72
I'm interrupting my Happier Road Trip posts with this one about a good friend. Donovan contacted me on Facebook after reading my books, and it's been his longtime dream to visit Costa Rica. On the slimmest of budgets, he traveled up and down this country by bus, staying at fifteen dollars a night hostels, and eating at local sodas (tiny, inexpensive eateries).
After his six-hour bus trip from Jaco, we met Donovan in Tamarindo and took him to The Club at Mar Vista in Brasilito. Donovan and my husband each grabbed a mic and jumped up on stage with the local band. They sang Hotel California, which is a pretty gutsy song to sing when you aren't particularly sure of the lyrics. But they both did great, occasionally looking at each other for the words, which I'm sure Don Henley still does with Glenn Frey.
Donovan fulfilled his dream of visiting Costa Rica, and he did so in a way that was adventurous while not blowing his budget. As with most dreams, when he finally started to live it he feared whether it would live up to his expectations.
Expectations have a way of complicating a journey. You inevitably make assumptions before there are any to assume. It's difficult to begin with a clean slate, to be open to all the possibilities: the ups and downs, the wins and losses. Travel is a mixture of all those, the fear of saying something in a foreign language that is not even remotely close to what you intended. To have people laugh at that, sometimes at your expense, sometimes just because it's funny.
As an expat, I often feel like I'm panning for treasure, constantly sifting through a mixture of confusion and hilarity. But I've learned that if your heart is in the right place, and you don't mind getting a little dirty, you can't help but look down at your pan and find a few golden nuggets.
When I asked Donovan if the trip lived up to his expectations, he was happy to say it did. After reading his blog posts, I immediately understood why. Donovan paid attention to the details: the way a woman played with her iPod on the bus or the T-shirts that locals were wearing. His eyes were wide open, constantly sifting through moments, keeping the good stuff and letting the rest slip through the cracks.
Unfortunately, Donovan had to leave the next day, taking another long bus ride back to San Jose. He didn't complain about his journey, only hoping to see a few monkeys before he had to go. It's always fun to be around people that are so optimistic; people who take a bus and are comfortable never quite knowing it's heading in the right direction.
That night—watching my husband and Donovan sing Hotel California together—reminded me to remain open to my experiences, and even when I'm not quite sure of the lyrics, I might as well keep on singing. The more I sing, the more gold I'm likely to find.
(Check out Donovan's blog Fascination Station to read all about his Costa Rica trip!)