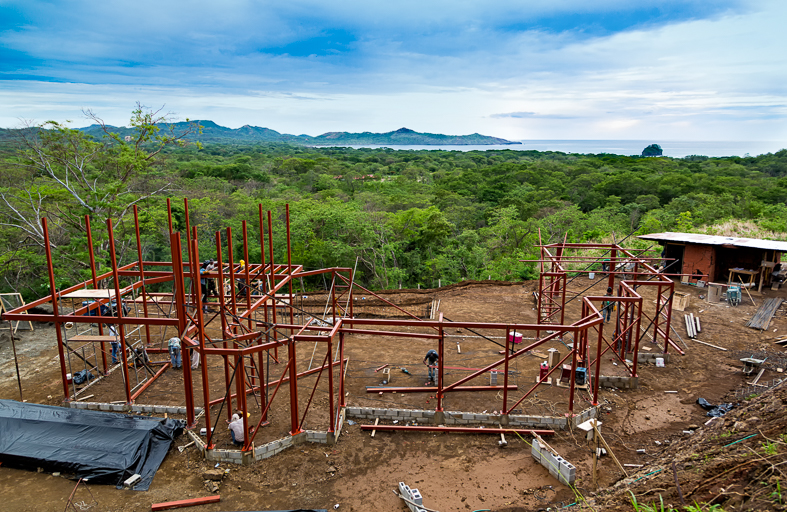 Costa Rica Cost of Living Update: A high-end, thirty-inch stainless steel kitchen sink— $500. Anyone feel like sticking that in their luggage?
The biggest question I'm getting about building our bed and breakfast in Costa Rica concerns earthquakes.
"Are there codes you're following?" they ask. I don't blame people for inquiring. If you had the unfortunate experience of being caught in one, it's something you'll never forget.
We had a whopper of an earthquake a few years back. A 7.6  blast that was so strong, it felt like a bomb had exploded underneath us: a bomb that lasted close to sixty seconds. I was sure we were going to die while Rob was convinced we would live. What could have destroyed most of Guanacaste did not do as much damage as one might have predicted, and that is due to the strict earthquake engineering codes in Costa Rica.
When I asked my engineer, Alberto Solano, about my concerns over building a tremor-safe house, he reassured me. "Costa Rica safety codes are strict, and they are based on international ones that are also used in California. As you can see, we had a big earthquake and there was minimal damage."
When we were digging out trenches for our foundation, Alberto walked me through the process. "There are a lot of calculations when building a house. What is the weight? How does it impact the soil below? It's important you dig down to the hardest part of the soil. We want a strong foundation to avoid settling."
In Costa Rica there is something called Tico Time: a more laid back way of living. "Manana," is something you hear often when trying to get anything done. However, Alberto is not on Tico Time, and he makes sure that the plans for our house are safe and in accordance with strict engineering codes. I feel good that he is part of this process. Engineers are interesting people so I asked him why he chose this profession. I'm happy to learn he comes from a long line of Costa Rican engineers.
Alberto Solano
"The history of engineering runs in our family since my grandfather Luis Guillermo Solano Allen who was the 101st engineer to be licensed in Costa Rica. After graduating from Universidad de Costa Rica he had the honor of getting a scholarship in France for further studies in structural design and construction planning. This at the time was a rare opportunity for someone coming from a low-income family in what was considered third world country at the time.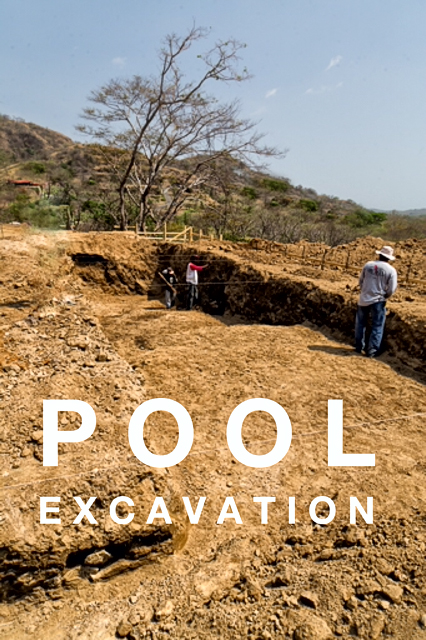 "I personally think that the key to be a good engineer or any professional dedicated to science is curiosity. Which both his sons (my father and uncle) took from him and passed along to us, the third generation of Solano engineers.
"I remember as a kid, my favorite present was a real tool box when I turned 5 years old. At that point every artifact in the house that could be dismantled was, including door knobs, toilets and in no time all my toys were reduced to pieces. My favorite times with my dad and both my brothers where building a tree house or fixing something (that probably I previously destroyed trying to figure out how it worked).
"From then on my mother always recalls that when other kids said they wanted to be astronauts or firefighters I used to say that when I grew up I wanted to be an inventor like Thomas Alva Edison or Benjamin Franklin. (At the time I didn't even know what they did I just knew they invented stuff and I loved the whole lightning kite story from Benjamin Franklin).
"Then came college time which was a no brainer for me, after being able to walk with my dad through all this construction sites and watching him draw by hand all this incredible designs I knew I wanted to someday watch something of my own design being built. (Fun fact: I also in a very strange way love the thrill when earthquake comes and puts every design to test).
"At the same time I took upon structural design, my brother Ricardo was interested in all the electrical and mechanical stuff (Fun fact 2: More than once we stuck metal objects into plugs as kids NOT RECOMMENDED). And now we have a third engineer in-house, my small brother Daniel who is currently studying to become a sound engineer.
"After I graduated from college I begun to work with my dad and I will always remember him saying to me on graduation day "Well son, now all you need is five more years in the field to truly become an engineer". I took it upon myself to learn as much as I could during those five years. And with confidence I dare to say that I have had one of the best engineers of this country as a teacher.
"Meanwhile my brother Ricardo was very much into electronics, robotics, computers and machines. Which lead him to be a part of a research design team who developed a system for old carburetor bus engines to be able to work with propane and maximize efficiency. His results where astounding and the first proof was when they first took the bus to the government agency who checks for gas emissions, they turned them down saying that the machine registered zero emissions and they should be cheating because that was impossible. At the end the reality was that the machine they use is not sensible enough and emissions are so low they couldn't detect.
"After completing such project with success he went away to California's USC to get his masters degree in computer science, which gave my father and I some time to rethink our work and how could we improve, knowing that my brother now wanted to be our partner.
"This is when we decided to completely change the company and my father dissolved his previous company and decided to partner with us. After more than thirty-five years of my father working with the most renowned architects in Costa Rica, and our new ideas in technology and entrepreneurship, we now work  in a symbiotic relationship and benefit each other from the strengths of each other along with our staff.
"I have to say we love what we do. Aside from engineers we have always loved the beach and surfing so that has brought us to have several projects near the coast and thus working with a lot of international clients. We like to consider ourselves nomads, a typical week for me may include fifteen hours of travel time. But I also think that has been one of the key points in our success… people.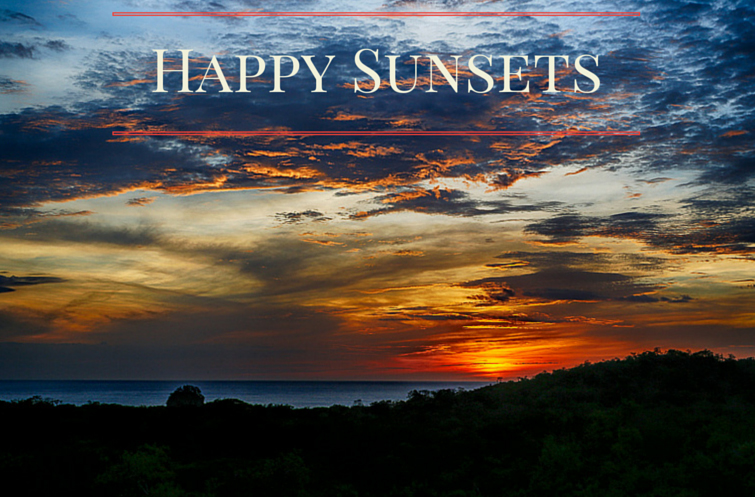 "When I say people I mean not only clients but colleagues, we have come to understand the sentimental value that each and every one of our projects has for the client, for the architect and even the construction worker. We believe that keeping personal contact with all the people involved in the project will guarantee not only the success at the end but also a pleasant time during every phase.
"As I have said many times before, we are curious people and this means no only we want to know how the design will work perfectly. We want to know the person or people who are going to use the design and get involved. We want it to work for them, for you, for us and for the environment. Not everything in engineering is numbers and calculations, but everything in engineering should be thought to create happiness."
 Happy Engineering
I can imagine what Alberto was like as a little boy, and how his parents probably tried to hide things away from his inquiring eyes. It's always impressive when you see a kid dismantle a toaster oven, but not when the mother has to get back to cooking for her family.
I like Alberto's train of thought. I meet a lot of great people in Costa Rica, and there is a common thread among them: they think a lot about happiness. How to share it, cultivate it, and include it in their work. I hope that once this house is complete I can do the same thing with my guests. Design a little bit of happiness in their lives.
If you are looking for a great engineer, call Alberto. He's a great guy and will help you design a beautiful house.
Ing. Alberto Solano P.
M +(506) 8887-2386 | T +(506) 4031-1130
S3 Ingenieros | asolano@s3ingenieros.com | www.s3ingenieros.com