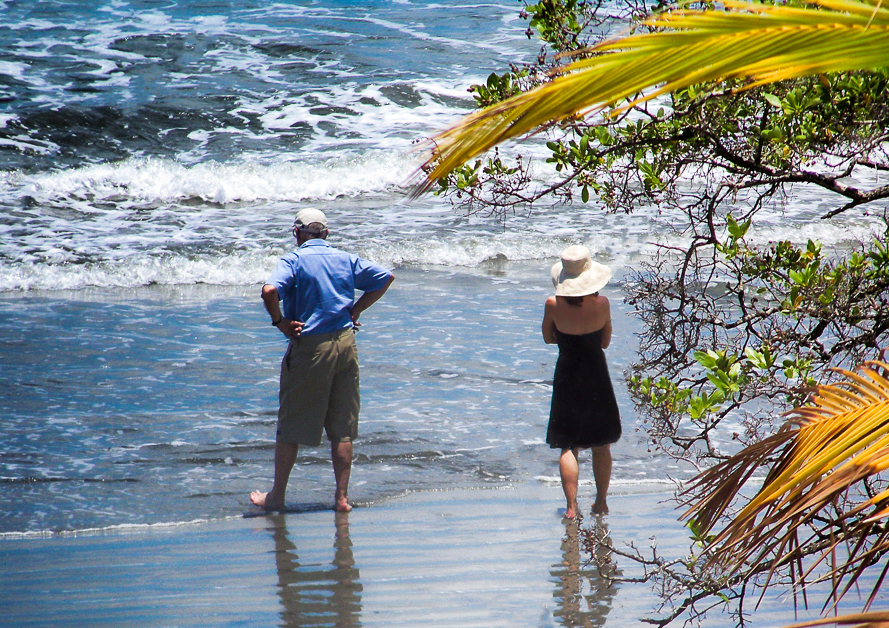 Costa Rica Costa of Living Update: Repairing one busted rear spring on an SUV — $125 for parts and labor
For those who have read my books, you know that I love to talk about my family, especially my father. He's a Renaissance Man: one versed in literature, Roman history, and the ability to find the best deal on cases of C & C Cola. He never buys bottles, only cans because it's it easier to stack them dangerously high in the garage behind the lawnmower and hedge clippers. This becomes a suburban version of The Hunger Games when you're thirsty.
So for this Father's Day, I'm sharing with you an email exchange with my dad that I included in my second book, Happier Than A Billionaire: The Sequel. Writing and sharing my work has been quite a journey for me, and I can always count on my dad to come to my rescue when I'm feeling down:
From: Nadine
To: Dad
1:13 PM
Subject: The Worst Book He Ever Read
I got a one-star review today. He said it was the worst book he ever read:
"I'm halfway through and struggling to finish it: it is simply one of the worst books of any genre that I have every tried to read. Nadine, in particular, is what would be called an "ugly American" by many ex-pats living in Costa Rica (or other foreign places). Instead of appreciating and blending into the culture, she appears as a bull in a china shop in nearly every chapter.
My wife and I are contemplating a retirement move to Costa Rica (or the Caribbean). My father built a house in CR in 1995 and we have made many trips to the country. Likewise, the Caribbean where I have almost thirty years' experience as a visitor. Trust me, this book has almost nothing serious to offer the person seeking good information of making such a move. It is a serious undertaking, with many pitfalls that will happen to you if you don't understand the culture…"
And it doesn't stop there, it goes on and on and on. He practically wrote a book about how much he didn't like my book.
Seriously Dad, the worst book of any genre? Is it the worst book in any language in the world? How about the worst book in every universe on every Starfleet?
Because if that's true… it sounds like a pretty shitty book.  Continue reading "A Happier Father's Day" »