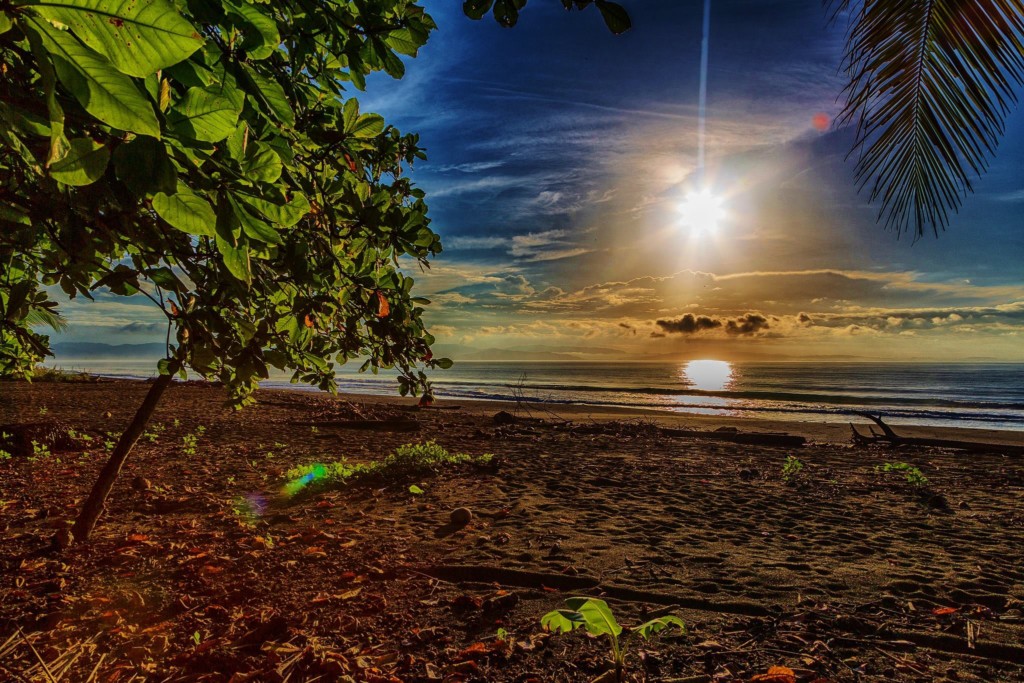 Costa Rica Costa of Living Update: Loaf of Multigrain Bread— Two dollars and fifty cents
I believe the very first moments after waking up will define the rest of my day. Uneventful actions like planting my feet on the ground and shuffling like a zombie to the coffee machine, or kissing my husband on the cheek before walking outside and listening to the daily parrot brigade, are more than just ordinary habits. I'm trying to bedazzle the day. And the first rhinestone always starts at dawn.
For those of you that don't remember the BeDazzler, it was a staple gun that shot tiny beads into your clothing and in some cases, your little brother. I don't know how this product worked because my mother had an aversion to anything that dropped tiny pieces of anything into our shag carpeting. I wish we could all go on an archeological dig into the vacuums of our childhood. I can tell you what would not be found in mine… BeDazzler rhinestones or Lite-Brite pieces. Both products were banned in my house due to the high probability of being sucked into the dark abyss of our carpet, already home to Barbie shoes, tiny Monopoly houses, and Legos.
I tend to think a lot about mornings, especially dawn. I find it's the happiest time of the day, maybe because I'm still in a little dreamy state. But lately, I've been discovering that dawn is a time that connects me to my past. It's a small window through which I see not only what's behind me but also what's lying ahead.
I hope you enjoy this free chapter from Happier Than A Billionaire: An Acre in Paradise. May it bring back happy memories of your own.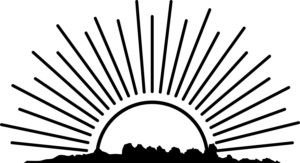 DAWN
The touristy beaches in Costa Rica have hotels positioned just steps from the shore offering jet ski rides, massages, fishing trips, and snorkeling tours. While relaxing on the sand, vendors offer refreshing cold coconuts and small bags of cashews.
Women walk past selling jewelry; beautiful handmade necklaces made out of shells and sea glass. A popular bracelet has "Pura Vida" woven into it. A simple message to stay happier, keep laughing, and that life is best lived when each day counts. It's a reminder that you once sat on a beach in Costa Rica and tossed your worries out to sea. The bracelet is less of a souvenir, and more of a shield providing protection from this busy world. It's a cheerful coat of arms.
Some days I enjoy watching the tourists. It's fun living in a place with happy people frolicking about. But most times I head to more secluded beaches, and one of my favorites is Playa Penca, a gem tucked away in the tiny town of Potrero. It's a forgotten, left turn that people don't notice. But it's those forgotten left turns that always lead you to the best places.
I'm here at dawn and sit in the middle of the beach. It's a selfish position where I get a one-hundred-and-eighty-degree view of my surroundings. It's in this spot that I feel the thunder of the waves rumble beneath me. I pretend I'm big here. I pretend I'm the captain of this ship.
I dig my hands into the beach and pull up two handfuls of sand, still cool from the night before. I squeeze as the grains spill between my fingers, tiny pieces of sea life that have eroded over many years, unrecognizable exoskeletons from another time. I'm resting on sandcastles from the past.
The sun creeps up behind me, casting a honey web of light across the white caps. I like this time of day: the in-between time, a short moment when night recoils and sunshine breaks out like a cat in a paper bag.
A breeze brushes sand across my face, surprising me with the same sensation I had as a child playing on the Jersey shore with my sister. We dug until sand became marooned inside our ears, under our nails, and made us as dirty as coal miners. I can still hear my mother calling for us to get out of the cold Atlantic Ocean. But we never would. We would wade in those waves until my lips turned blue.
Some memories are so strong and happy that I wish I could capture the scent in a flower. Rob could fill the garden with them. I'd arrange bouquets throughout my house so that every room would smell of happy memories.
I stare out at the horizon and feel as if I can see the entire world. But in actuality, the distance is only 2.7 miles. I could walk straight out to this curve of the earth and never reach it. It's an illusion. The horizon will always move further away. If I climbed the tallest peak, I could see farther, but the higher I climb, the less oxygen is available. I'll see more, but I'll also struggle to breathe. The summit may not always be the safest place for me.
I'm obsessed with these magical 2.7 miles. It's here that I think of my family. It's in this distance I remember funny college stories and the first time I kissed my husband. The memories are not floating miles in the air, but are hovering feet above the ocean's surface.
I imagine a bridge stretching this expanse. It wouldn't be constructed with metal beams and suspension cables. It's a simple boardwalk built from wood hardened by sun and salt air. The railings made from rope. I could walk across and watch my memories pass me like an old flickering filmstrip, the projector feeding my life story with frames as weathered as the boardwalk.
On this bridge, I could even see my dreams at eye level, some of which have been in storage for so long I'll need to dust them off and reintroduce myself. It's amazing how these aspirations don't disappear. They stick around hoping you'll unpack them and try them on for size, trusting that this time they will fit.
While I stare out across the ocean, I realize why it's so magnetic. I'm lying on the past while simultaneously piecing together a future. The clear horizon provides me an unobstructed view. It helps me garner the courage and start believing in things long forgotten. It's so easy to do here, at dawn, during this in-between time.
I begin to feel the sun rise higher behind me, pitching its warmth against my back. It shrinks me back down to size. I am not big any longer; I am not the captain of this ship. I glance to my right and see someone on their morning walk. They found this forgotten left turn, and I can no longer have this beach all to myself. The sand will soon heat up, and by midday people will make a mad dash to the water, jumping across the grains like chickens on hot coals.
This in-between time is over, but I'll stay in the middle of the beach for a few minutes longer. It'll stare out at that horizon and imagine walking the 2.7 miles. I'll then go home, but not before inhaling more salty air.
I'm still at sea level sitting on sandcastles, and it's the easiest place for me to breathe.
**If you would like to continue reading my latest in the Happier series, please click this link: An Acre in Paradise