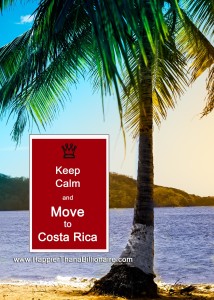 Costa Rica Cost of Living Update: One Quart of Knockoff Brand Motor Oil at the Home Improvement Store = $12
When people think of Costa Rica they imagine palm trees, ocean vistas, and hammocks.
Expatriatism promises a simpler lifestyle that doesn't include a cubicle or constant texts from bosses and coworkers.
After spending a little time back in the United States over the holidays, it appears that Costa Rica has become the "go to" place for anyone wanting to escape and live as a castaway on some far away beach. Most of these folks seem to fit into one of three groups.
First Group of Runaways: The Criminals
I watched a variety of NCIS shows, and somewhere in the script they inevitably discover that the criminal is planning to board a plane to Costa Rica. Other prime time shows have their character—usually a Wall Street financier— skipping out on his firm and disappearing into the heart of the Osa Peninsula. If any of these TV shows are based in truth, my husband's crazy security plans must be working. These hooligans have not come to my doorstep as of yet. Continue reading "Keep Calm and Move to Costa Rica" »