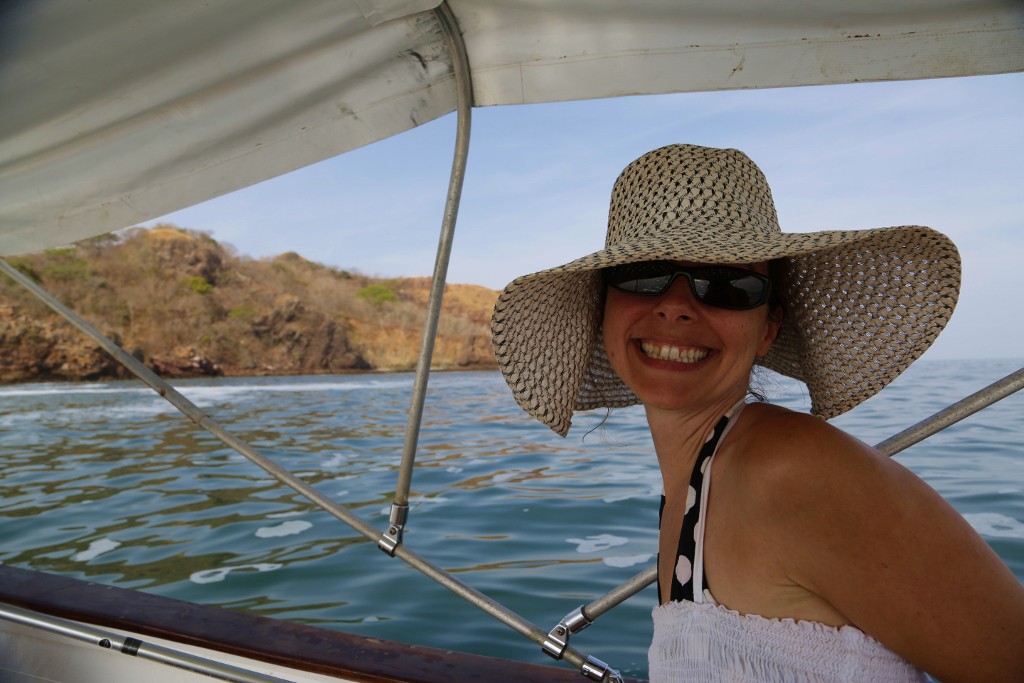 Costa Rica Costa Of Living Update: Used 18-foot pongo, including a 40 HP Yamaha two-stroke outboard motor with trailer— $6500
"You have to jump and swim to shore," my friend Ian said. This is not what you want to hear when out on a leisurely fishing trip. Oddly, this is happening more and more frequently. While living in Costa Rica, the phrase "you have to jump overboard" seems to be as common as, "Hey, let's investigate that bat cave." I'm never wearing the appropriate footwear on either occasion.
We were bringing Ian's  boat back to the coast, where we unwisely unloaded it off the trailer just a few hours before. (This was not off a paved decline like I'm used to in New Jersey, but rouge style straight off a sandy beach.) It was only until the swells picked up that we realized bringing it back in would be problematic. The sea was ugly that day my friends.
In an attempt to not let the only waif-like individual—one who would surely add nothing to this endeavor except unwitty banter— get pinned between a runaway boat and trailer positioned on the beach, I was instructed to jump overboard and swim to shore. Or perhaps they just wanted to get rid of the dead weight. I'll never know. Either way, I couldn't see any upside in remaining alongside my husband, so I jumped off the boat—port side to be exact— with the dexterity of Steve Martin.
With so much adrenaline coursing through my veins, I swam unlike ever before. I often use my long perfected doggie paddle maneuver whenever dumped into the sea, but somehow I convinced myself to outstretch my arms as a normal person would who didn't want to end up at the bottom of the ocean.
I must have no concept of my surroundings since, after a few minutes, I found myself  swimming on land. I actually beached myself. As my belly sunk further into the sand, I was still outstretching my arms in a pumping motion that could easily be described as a cross between a side stroke and someone having an unfortunate grand mal seizure.  This actually drew a crowd and I was glad I could entertain the tourists around me. If I recall correctly, I might have turned over and did the backstroke. I'm sure I heard applause.
It appears I invented a new sport… sand swimming. I can attest that it is a great cardiovascular activity, and can be performed for a good seven minutes before a small child runs up and says, "You need help lady?"
As for the boat, that's a whole different story. Maybe I'll leave that one for the next book. In the meantime, I'll just keep smiling.